Obituary for Joseph Alan Brunk
His smile was as big as his head, which was only exceeded by the size of his heart. He was good at basketball, golf and talking on the phone, great at negotiating deals
and had to be nationally ranked in arguing.

He enjoyed black jack, craps, betting on football and going to Vegas with the boys but he loved teaching his two boys how to play basketball and then watching them develop.

He chased his wife-to-be Helen around Indianapolis until she relented and married him. He was loyal, honest and always provided the best for his family.

He answered to Big Joe, Brunkster or Joe Joe for much of his 56 years.

But for of all his attributes the very best thing about Joe Brunk was his ability to make friends – and keep them.

From Southport High School to Hanover College to playing hoops in Sweden to caddying on the Ben Hogan Tour to being an assistant basketball coach at Betheny Nazarene to dominating the B League at the Madison Avenue Athletic Club to starting B&M Amusements to coaching AAU basketball, Joe made friends like Long's makes doughnuts.

He had a crazy laugh, a marvelous sense of a humor and a genuine likeability that cemented so many relationships.

Big Joe grew up without a father, raised by mother Dee and grandma Hilda, but blossomed in that loving environment and always had a pleasant personality.

He was a late bloomer in basketball but, between his outside range and inside aggression, he starred for Southport before becoming an NAIA All-American at Hanover in 1982.

After a year overseas, he came back to Indianapolis and tried a few menial jobs but figured out he could actually make more money hustling golf Monday through Friday. The big lug had an amazing short game and was a good putter – two things mandatory when you were playing for $400 with $20 in your pocket.

Then one day he met a couple guys from Anderson who got him interested in video games and pinball machines. In 1988, his net worth was $200 and he had one employee but 20 years later B&M Amusements is a good business as Joe displayed a sharp mind for business.

But his pals, trips and business ventures all took a backseat to his sons – Joey and Johnny. He made sure they got what he didn't – a dad who cared about their happiness and wellbeing. Sure, there was plenty of tough love on the basketball court and he really never intended to make Johnny walk five miles in a snowstorm for throwing the ball away in overtime. He pushed Joey extra hard but it drove him to go from a question mark to runner-up in Mr. Basketball in 2015 and a full ride with Butler. And Johnny has the potential to be even better.

When Big Joe was struck down by a brain tumor last October, his family and friends prayed for the best and got the worst news – Stage 4 cancer. He battled courageously and Helen, Joey and Johnny were with him every step and it's doubtful many kids could grow as close to their pop as those two did in 19 and 15 years.

The Brunkster was the kind of guy you want your daughter to marry, your kids to grow up like and your neighborhood to welcome. He was truly a prince of a person.

Joe's Celebration of Life will be held on Tuesday, April 18, 2017, 6 - 10 p.m., at the Atrium, 3143 East Thompson Road, Indianapolis. Funeral arrangements are entrusted to the Daniel F. O'Riley Funeral Home. Visit www.ORileyFuneralHome.com to share a favorite memory or to sign the online guest registry.

In lieu of flowers, the Brunk family would encourage friends to donate money to continue research for a cure. Joe's neuro surgeon, Dr. Mahua Dey, is working tirelessly on a vaccine to help patients afflicted with this aggressive form of cancer. Checks can be made out to the Joseph A. Brunk Revocable Trust and can be left on Tuesday evening at Joe's celebration of Life at the Atrium.
To send flowers or a remembrance gift to the family of Joseph Alan Brunk, please visit our Tribute Store.
Previous Events
Visitation
The Atrium
3143 East Thompson Road
Indianapolis, IN 46227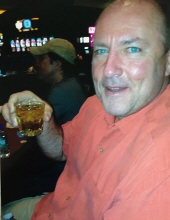 Thank you for sharing your
memory of Joseph
Provide comfort by sending fresh
flowers from our local florist.
No thanks, please don't show me this again.